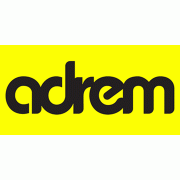 Abu Dhabi - Associate Landscape Architect
Modern and contemporary company based in Abu Dhabi is looking for 2x exceptional Associate Level Landscape Architects to join their team.
If you're looking for an opportunity to gain some brilliant international experience with an interest in working on city spaces, landscapes and infrastructure & exposure to High end, mixed-use, palatial & ecclesiastical projects, this could be the move for you.
The successful Landscape Architects will have the following:
Master's degree in Landscape Architecture
Strong conceptual and technical design skill along with experience of delivering projects through to construction.
Experience across all project stages from delivery to construction including public realm design.
Strong client management skills
Excellent communication, project management skill report writing skills
Proven experience in Architectural Drawing, Landscape Drawing and 3D Modelling
Proficient in AutoCAD, Adobe Creative Suite and MS Office Suite in addition to Sketchup, Photoshop and Lightroom.
12+ Years Experience
Please apply or forward your CV + folio to Giles Williams at Adrem in order to hear more about this opportunity.