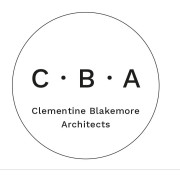 Architect
Clementine Blakemore Architects is looking for a Project Architect to join our London studio on a part-time basis
About us
CBA is an emerging practice committed to producing buildings that are inventive, inclusive and have a positive impact on the wider community and environment. We enjoy making architecture rooted in place and shaped by context, whether in terms of local materials, climate or craftsmanship. Having self-built a number of our early projects, we take great pleasure in the process of transforming design ideas into built form. In 2020 we were included in the Architects' Journal prestigious 40 under 40 list, and in 2021 were featured in the Architecture Foundation book New Architects 4.
Your role
We are looking for a talented designer to work alongside the Director as Project Architect in the delivery of a range of projects at all stages. These are currently based in London and include a new-build in-fill project in Hackney, and the renovation of two listed buildings in Kentish Town.
The position requires a collaborative, thoughtful and creative person, who is confident and experienced working independently as a Project Architect. We are hoping to find someone who is committed and caring, with excellent attention to detail and a positive attitude towards challenges. Ideally you would like to build a long-term career within the practice, and help it to develop and grow in the coming years.
Applicants for the position of Project Architect will need to demonstrate that they have all or most of the following skills/experience:
ARB registered, with at least two years post-Part III
Excellent design skills and attention to detail
Ability to creatively lead projects at all RIBA stages
Experience in design team coordination and client liaison
Proficiency in AutoCAD, Rhino (V-Ray preferable)
Proficiency in Adobe Suite (Illustrator, InDesign, Photoshop)
Strong visualisation and communication skills
Excellent understanding of technical design, detailing and the production of tender information
Confidence in Contract Administration, preferably using the JCT suite of contracts
Ability to motivate and guide more junior team members
Eligibility to work in the UK
Contract type: Part time, 3 month probation period
Hours: 24 - 32 per week, either 3/4 days per week, or 4/5 shorter days (to be discussed)
Salary: Commensurate with experience, pro rata
Location: London Fields, Hackney
Annual leave: 28 days holiday entitlement, including bank holidays. Our studio is closed between 25th - 31st December inclusive and this does not count towards your holiday allowance
Start date: We are hoping to fill this position by 5th January 2023
Applications: Please submit your cover letter, digital CV in PDF format (online links to portfolios will not be accepted) and work examples with 'Project Architect' as the subject heading to clem@clementineblakemore.com.
The information you supply is kept securely and will remain confidential. We will not retain this or any other personal information beyond the duration of the application process.
Deadline: 16th December 2022
Interviews: Interviews will be offered during the week commencing 19th December 2022. Any candidates with restricted availability during these times should indicate this clearly in your application.
CBA is an equal opportunity employer and we are seeking to create a diverse and happy practice, including people from groups which are currently under-represented throughout the building industry. We encourage applications from all backgrounds and do not discriminate on the basis of race, religion, colour, national origin, gender, sexual orientation, age, marital status or disability status. We welcome applications from people requiring flexible working arrangements and from anyone with any professional or educational background. We are committed to creating a positive and inclusive environment where everyone feels respected and free to work without fear of discrimination.
We are unfortunately not able to offer visa sponsorship for applicants, and request no enquiries by phone or in person.