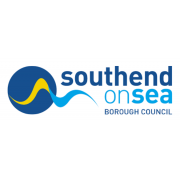 Architect/Project Manager
JOB DESCRIPTION
Architect/ Project Manager, Southend-on-Sea, £37,849 - £43,662 (depending on experience), permanent contract
Your new organisation
Southend-on-Sea Borough Council is a unitary authority based in the heart of the town centre offering traditional seaside living that makes it a great place to live and work. This diverse and busy town has great public parks and leisure activities, competitive house pricing and excellent travel links. The Council are looking to appoint an Architect/ Project Manager to deliver their Capital Programme projects.
Your new role
As the Architect/ Project Manager you will work on a variety of projects under the 'Southend 2050' transformation plan. You will be involved with projects which will truly shape the future landscape of Southend and their long-term vision.  These are likely to include the innovation centre at the airport business park, residential schemes, care home facilities, listed buildings and pier buildings. You will work on designing projects up to £4m in value and project manage external contractors delivering high value projects. This is an excellent opportunity and are likely to have more freedom to design than you would otherwise be able to in a practice environment.
What you'll need to succeed
To be successful for this role you will need to have a degree in architecture and membership of a construction/property professional organisation such as RICS or RIBA ARB is essential. You should be familiar and comfortable working to all stages of the current RIBA plan of work. You must have knowledge to fulfil the role of a designer under the requirements of the CDM regulations 2007 and should be able to work with AutoCAD and Revit. You should also be able to accurately produce a measured survey of a building.
What you'll get in return
This is a permanent position, paying up to £43,662 PA. You can enjoy a range of benefits including: flexible working, salary sacrifice scheme and excellent training and development opportunities. A full list of benefits provided by Southend-on-Sea Borough Council can be found on the "Jobs at the council" webpage.
What you need to do now
If you're interested in this role, click 'apply now' to forward an up-to-date copy of your CV, or call Laura Kittle at Hays on 01245 782130. If this job isn't quite right for you but you are looking for a new position, please contact us for a confidential discussion on your career.
The Council is an equal opportunities employer. They welcome applications, regardless of race, colour, nationality, ethnic or national origins, sex, disability, sexual orientation, gender reassignment, marital or civil partner status, pregnancy or maternity, age or religion or belief. All applications will be considered solely on merit.