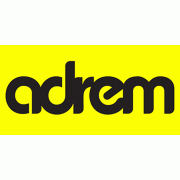 Architects - International Design Studio
We are working with an internationally renowned design studio on the hunt for talented architects to work on a multi-billion-pound project.
The studio employs over 100+ designers, across numerous international offices, which includes artists, architects, interior architects, project managers, structural engineers and computational designers.
You will join a team that focuses on flagship projects with an immediate focus on transportation schemes. Experience designing & delivering projects within aviation, rail, infrastructure & commercial is highly desirable.
Due to the nature and scale of their projects, we are considering applications with both earlier stage design and latter stage site/delivery focused experience. You will join a studio that enjoys to push the boundaries of design through research & the use of data.
Full proficiency in AECOsim or Revit is ideal, with previous experience in a BIM Level 2 project environment highly desired. Those that possess parametric skills are also welcome. The ideal Architect will also have the technical nous to be able to deliver their designs on site.
We are seeking architects at the top of their game, with a minimum of 2 years post Part III (or ARB equivalent) experience working on complex schemes. Experienced Architectural Assistants will also be considered.
Applicants able to start immediately or at very short notice will be at a distinct advantage. Those with longer notice periods of 4 weeks+ are still urged to apply.
Please submit an up to date CV + any supporting documentation that you feel may strengthen your application to Reece Nevel at Adrem in order to be considered for this post.