Architectural technician
Similar jobs like this one
Architectural Technician | Technician
9 Durham Ave, Sleaford NG34 8UD, UK
Architectural Technician | Technician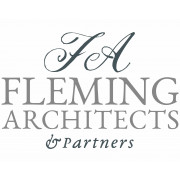 Architectural technician
Working at Fleming Architects
Fleming Architects is a British Architectural Practice that encompasses architecture and interior design. Our work is predominantly private residential projects, which range from renovations, extensions, new builds, conversions, and work on listed buildings.
Most of our projects encompass all the relevant RIBA stages which means you have the chance to see your designs from concept to completion. As well as a robust infrastructure; all the necessary design packages and regular CPD's, we maintain a rich, varied and exciting training program and are always open to ideas about what would help your development and benefit the company and team as a whole. We offer generous support and career progression with us is structured yet bespoke to each person's particular skills and strengths. The team are loyally reflective of the company's success – a large proportion have been with us for many years.
The Role
We currently have an opportunity for a confident and experienced Architectural Technician who holds the necessary skills to work across all RIBA Stages (0-7) on new build and existing schemes. Good knowledge and understanding of CAD is essential; prior knowledge of Vectorworks would be helpful. Ideally you would have good working knowledge of NBS software and be experienced in specification writing.
Projects are largely distributed amongst the individuals working in our studio - you would need to be comfortable with taking on a project and running with it from detail design to site.
You will likely be involved in early-stage design discussions with our Director and/or Associates and be regularly involved in the design process. We tend to work with project managers on our larger projects, however experience of project management or aptitude in this area is beneficial.
Key Responsibilities:
Producing planning drawings and forming into working (technical) drawings
Construction detailing at all scales
Producing joinery and masonry details (for construction and planning)
Building regulation notes and coordination
Tender packs including schedules and specifications
Liaising with contractors and clients
Collaborating with the studio team
Site meetings and regular site visits
We are looking for a professional, proactive, and conscientious new addition to the team; strong organisational skills are essential. You should be comfortable working independently and communicating proficiently across all levels.
Location: Cotswolds, UK
Hours: 9:00am-17:30pm, working in house Mon-Fri
Salary: DOE
Please note, this is an in-house role - due to nature of the role and projects we undertake, remote working is not suitable.