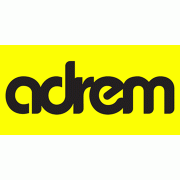 Award-Winning Studio hiring for a Design Champion (Associate)
One of London's most exciting architectural studios, that has already made waves within the industry for its imaginative response to large scale mixed-use development briefs, is now looking to bolster the office by hiring a strong design-led Associate level Architect.
You will champion good design across the business producing site-specific designs that respond to physical and social constraints whilst maximising both the commercial and community value.
You should be well versed with communicating your design ideas through hand drawings, physical models and various softwares.
If you consider yourself a design led architect with the proven ability to work on mid-to-large scale schemes at the earlier stages, please submit your CV + folio to Carl Nevel at Adrem.