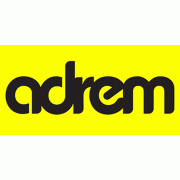 Calling All Urban Designers w/ An Architectural Background
A leading multi-disciplinary design studio is currently on the hunt for Urban Designers with an architectural background and proven UK based residential development experience.
If you are an Urban Designer who would like to be a part of an award winning studio renowned for the succesful design and delivery or very large scale residential developments across the UK, this is the opportunity you have been waiting for!
Essential criteria for this post:
Between 2-5 years proven industry experience as an Urban Designer
AutoCAD or Revit - proficiency in one or the other is essential
Strong communication skills with the ability to communicate ideas clearly
Ability to deal with key stake holders and attend consultation meetings
Urban Design qualification
UK based project experience working from urban analysis to feasibility and on to development of concepts + masterplanning (must be demonstrated within folio)
As mentioned in the job title of this post, our client is specifically looking for Urban Designers that have a background in architecture or the proven ability to work within an architectural team on residential schemes at an urban/masterplanning scale.
Please forward your CV + folio to Carl Nevel at Adrem in order to hear more about this opportunity.