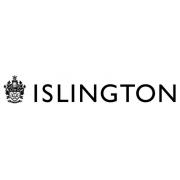 Career Grade Planner
Islington is a diverse and vibrant inner London borough, which continues to experience a large amount of development and change. We have imaginative planning policies, a positive and open attitude to growth, and a desire to secure development which addresses key local priorities such as maximising the delivery of genuinely affordable housing. We are currently revising our Local Plan which will pioneer an integrated approach to design, within which Inclusive Design is central. 
 Your main area of work will be providing technical advice on planning applications from an inclusive design perspective. In addition, you will be leading on the preparation of planning policy and guidance, deliver training primarily to colleagues in Planning and Housing Services, and contribute to a range of Council initiatives and projects which aim to create a more inclusive environment in the borough.
 We are looking for a motivated, hard working individual who is passionate about the physical, social and economic inclusion and diversity, which can and must be facilitated by the built environment. The post requires someone with a commitment to collaborative working both between council departments (planning, sustainability, conservation, transport and the public realm) and with external stakeholders in the private and voluntary sectors. The successful candidate will also have the skills and ability to develop relationships with marginalised groups, specifically those with protected characteristics.
 An ability to read plans and to articulate key inclusive design issues and opportunities - verbally and in writing - is essential. A sound knowledge of the Equality Act, planning policies and procedures and Building Regulations is also desirable but training in these aspects of the job can be provided.
 Experience in the field of inclusive design will be an advantage, but we would welcome applications from candidates without experience in this specialism. The grade/pay offer will depend on the selected candidate's qualifications and experience.
 The post offers a friendly team environment, flexible working hours, generous annual leave and a pension scheme.
 Please note we operate a generic job description, which covers a range of roles falling within different specialist fields. If you require any clarification and would like an informal discussion about the post, please contact: Michael Carless, Planning Policy Team on 0207 5276799.
 For further details / informal visits contact:
If you would like an informal discussion about the post, please contact: Michael Carless on 0207 527 6799
We welcome applications from disabled people and/or anyone with protected characteristics. Please let us know what access or communication needs you need us to address in advance of your interview.
To apply please visit http://islington.trac.jobs/job/v1926692
Closing date: Sunday 23 February 2020 at 23.59
Interview date: Monday 09 March 2020