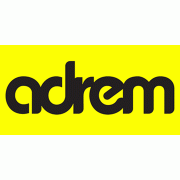 Computational Designer - Rhino, Grasshopper, Python
My client is a dynamic and creative design studio who are seeking a computational designer to join their team in London on a full-time permanent basis.
If you're a passionate computational designer who's looking to work on a wider variety of projects than just buildings, this could be a really exciting move for you.
Essentials:
Expert proficiency with Rhino, Grasshopper, Python, C#
From an architectural / interior / graphic / lighting design background
An innovative, explorative approach to design
The ability to be adaptable and switch between projects within a moment's notice
The ability to work independently
This is a really exciting and fairly unique computational designer role, perfect for an ambitious and experienced individual who wants to do something "outside of the box".
For more information please send your CV and portfolio to Katie Jones at Adrem Group ASAP.