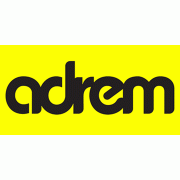 Creative Senior Architect / Associate - Director Progression
We are working exclusively with an award-winning studio who has an amazing opportunity for a talented, creative architect to head up their London design team.
This is an amazing opportunity that requires the successful individual to lead a team of 9-10 (including Architects, assistants and technologists), working across a range of high-end project types.
Level: Our client is currently considering articulate candidates at various levels from Senior Architects (with 5+ years of proven project running experience) up to Associate Director level.
Client-facing: The successful individual will work alongside the managing director and be given the amazing opportunity to work directly with the studio's top clients, based in the UK + internationally. (International experience highly desired)
Projects: The ideal candidate will have the ability to liaise directly with clients, working closely with them to design and deliver numerous high value and often super prime/complex residential schemes. Projects will also include various other sectors. The successful individual will be an articulate Architect with the proven ability to take projects from inception through to completion.
Skills: We are looking for an architect with a creative flair, able to 'hold their own' in the presence of prominent clientele. Previous experience working on high value, one-off residential projects for elite clients is highly desired.
Salary + Benefits: This will reflect the individuals experience and level. The studio is open minded about hiring an 'up & coming architect' that can grow into the role whilst also open to recruiting a senior-level individual - £50,000 - £70,000 (DOE). Additional benefits include a bonus (at this level approx. £8k-£10k, dependant on business + personal performance), business trips abroad (including gala's in Miami + Milan), Healthcare, Pension and more.
Progression: The successful Architect will be given ample opportunities to progress to directorship and may one day lead the practice as a whole (multiple offices). The current staff structure is bottom-heavy, we are looking for a creative leader to promote the London studio's inevitable growth using exemplar design skills and managerial experience.
Please do not delay your application. This company is hoping to interview and have someone in the post ASAP. At the same time, they are also open to waiting for the right person.
Please send your CV + folio for the attention of Reece Nevel at Adrem Group.