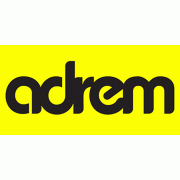 Design Manager - Large Scale Complex Programme (Heritage)
We are looking for a proactive design manager to manage design (acting as the client) on one of the UK's most prestigious + historically significant projects. You will coordinate the activities of the programme's external design consultants which includes a number of the world's leading architectural studios.
This role is best suited to an individual that has previously assisted pre-construction activities, monitored and controlled tender opportunities and challenged designs of external designers/architects.
Essential requirements:
Proven ability to manage design on large programmes that are in construction
Ability to interrogate and challenge design in order to ensure optimum results
Results driven individual
Report writing skills
Previous experience working with historic / listed buildings
A team player with the ability to communicate with creatives from various disciplines
Ability to deliver complex design solutions
Experience dealing with multiple demanding stakeholders
If you would like to be considered for this fantastic Design Manager post, please submit your CV + relevant supporting material for the attention of Carl Nevel at Adrem.
Although this position is currently a 6 month contract, there is scope for the role to potentially become a permanent position for the ideal candidate.