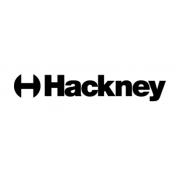 Design Officer (Regeneration)
"by cross-subsidising, talking to residents and valuing good design, the east London borough is investing in some of the best council housing ever built"
Rowan Moore, The Observer, 23rd September 2018
We are currently recruiting for an exciting opportunity within our Regeneration Division. As Design Officer you will work alongside the Senior Design Officer and Head of Strategic Design to provide professional design expertise across a number of new- build housing regeneration programmes, helping to deliver one of the most complex, exciting development and regeneration briefs in the UK. You will be a key part of a Council led housing delivery team with aspirations to transform places by building exemplary new housing and creating quality landscapes and public realm. The programmes will be delivering more than 3,000 new homes, over half of which will be for social rent or shared ownership.
As Design Officer you will provide design assistance and assurance at programme and project level, with influence on the design and delivery of regeneration plans across Hackney. You will also contribute to the Asset Review programme, establishing capacity on potential sites for a future housing programme. Supporting the operation of Regeneration's Design Advice Group, you will work with a wide range of respected and talented architects, landscape architects and urban designers in carrying out this role, furthering Hackney's high profile and reputation for leading the way in its approach to design in Regeneration.
You'll come to us with an impressive portfolio of architectural design, a track record of developing and implementing processes or procedures to achieve good design in the built environment as well as the ability to clearly and confidently articulate your thoughts both to our in-house team and our external consultants. Technical knowledge and experience of CAD systems is essential as is knowledge and understanding of the wider context of regeneration and neighbourhood renewal.
Hackney is one of the UK's highest performing local authorities, serving one of London's best places to live and work. We have achieved a huge amount: our services, our schools, our public spaces are all amongst the very best. We have changed the reputation, not just of the Council, but of Hackney itself. Bringing jobs and investment into the borough, securing the legacy from the 2012 Games, and making this a place of which we can all be proud.
If you want to work in a place where you can represent our values so we achieve the best for our residents, please click on the apply button.
When applying, it is essential that you include a statement answering the questions and providing the images, as asked for on the application.
The recruitment process is anonymous. Please ensure that you do not include your name on any of your supporting documents or on the file attachments.
Closing date for applications: Sunday 16 January 2022.
Interview date: 2 February 2022.
We are also working towards our vision, which is to be a place for everyone; where residents and staff can be proud; a place that celebrates diversity and where everyone can feel valued, included and involved. In order to achieve this, we look for people who are: Proud; Ambitious; Pioneering; Open; Proactive; Inclusive.
Hackney Council works to eradicate discrimination on the basis of race, religion, gender, gender identity, sexual orientation, disability, pregnancy and maternity, age and marital status. We also recognise that people can be disadvantaged by their social and economic circumstances, so we will also work to eliminate discrimination and disadvantage caused by social class. We also welcome those interested in flexible working. We particularly welcome applications from disabled people, as this group is currently under represented in our workforce.
The Council has a dedicated employment support service (Hackney Works), which offers Hackney residents guidance in relation to applying for jobs. If you are thinking about applying for a job, please contact the Hackney Works team to find out what support is available: hackneyworksjobs@hackney.gov.uk