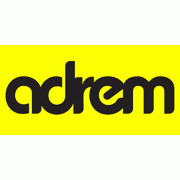 Environmental Designer - Global Architectural Leader
A global architectural leader has an amazing opportunity available for an Environmental Designer to join their in-house sustainability team.
We are on the hunt for a bright, academically certified individual who wants to become a part of an industry leading division providing expert advice on complex international projects.
You will conduct research into building performance & sustainability analysis at early conceptual design stages and develop graphics, presentations and strategies to inform clients & in-house teams on best practice methods and new innovations.
Requirements:
A strong academic &/or work experience in architectural engineering/environmental design
A demonstrable ability to apply modelled performance analysis to an iterative design process
Knowledge and experience of data modelling, processing and presentation software and techniques
Wide knowledge of sustainability issues facing the UK and international design and construction industries
Strong communication skills - verbal, written and presentation
Please submit an up to date CV + any supporting documentation that you feel may strengthen your application to Reece Nevel at Adrem in order to be considered for this amazing opportunity.