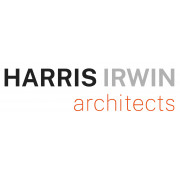 Exciting opportunity for a talented and ambitious Part 1 or 2 architectural assistant to join Harris Irwin Architects in their London or Yorkshire Studios
Harris Irwin Architects is an award-winning international architectural practice specialising in the design and construction of care and dementia housing throughout the UK. The practice has three offices: in Yorkshire, the Netherlands, and East London. We work with a series of professional developers and national operators on large scale projects from inception to completion. This role offers the chance of excellent experience; particularly at the earlier RIBA workstages; focusing on feasibility, design, and planning. This is an opportunity to join a dynamic and expanding practice at an exciting time to assist with new projects and clients.
The ideal candidate will be:
Experienced, with a minimum of six months working in an architectural practice post Part 1
Qualified with current UK recognised qualification
Highly motivated and driven; able to work proactively, keen to ask questions, and to learn independently
Creative and collaborative with excellent communication skills (both verbally and written)
Keen to take on responsibility
Thorough and diligent; someone who cares about the detail
A designer while also having strong technical knowledge
Excellent at communicating their ideas through superb drawings and visualisations
Fluent in Revit, AutoCAD, Photoshop, Indesign, MS Office and Sketch-up
Able to occasionally join wider team meetings, either in one of our offices or as part of site visits around the country
Being licensed to drive in the UK would be beneficial.
You must be eligible to work in the UK.
Depending on the applicant this role could be based in either our London or Yorkshire office, however, during National lockdowns homeworking will be required.
To learn more about us and the work that we do please visit our draft website (WIP) which is due to be online in the spring - http://itchyprojects.co.uk/hi/
Please submit a CV, covering letter, and examples of your work in PDF format by email to ian.david@harrisirwin.com . We will interview a shortlist of candidates. This is a full-time role. Salary based on experience.
Agency submissions will not be considered.