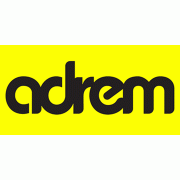 Experience Workplace Strategy Consultant
I'm working with a globally renown multi-disciplinary to find them an amazing workplace strategist, someone who is now looking to join one of the most prestigious workplace teams in the Industry.
The successful Workplace Consultant will gain exposure to a wide variety of of medium-large scale projects based both in London and Internationally, varying from public sector i.e. governmental buildings, healthcare offices in addition to a host of exciting private sector clients, from financial institutions to cutting-edge technology companies.
Essentials:
Strong Workplace Strategy background,
Proven UK and/or International experience commercial/ workplace projects worth min. £15 million+
Great Problem solving skills
Proficient in analysing data
Interesting workplace design
In return, you'll receive a competitive salary and market leading benefits, along with a fantastic working environment in the heart of London.
To apply, please send your up to date CV and work samples to Deborah D'Silva at Adrem Group - suitable applicants will be contacted with more information.