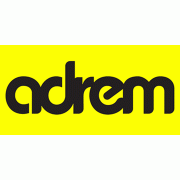 Experienced Architect - Central London
This is a design focused studio, who are very respected for their design ethos & creativity as well as their studio culture. They are looking to add an ambitious Architect to their growing team and work on projects that are both exciting new build and unique/bespoke fit-out & refurbishment schemes. Projects are across London covering both commercial, mixed use, hotel, cultural and schemes. They have a focus on providing top quality design down to the finest detail in every project they undertake and have an impressive portfolio of built work on show. REVIT is required.
A keen eye for detail and a design focused individual would fit in nicely with their welcoming & growing team as there is every opportunity to work on interesting projects with a high design pedigree across all work stages - design and delivery. REVIT is required.
Based in a great central location; they are fun and sociable, have a cool office space, have a structured career path, with a very good work /life balance and impressive studio culture. REVIT is required.