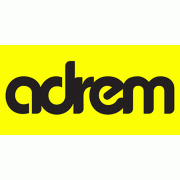 Experienced Architect/Urban Designer
This hidden gem of a studio has a very design led way of thinking and they are keen to add to their growing team an experienced Architect with a passion & experience within Urban Design & Master planning. They are a team of 25, comprised of like minded design individuals who are passionate about designing for the community. Projects cover a wide spectrum of high-quality design including culturally led schemes, social housing and civic and community mixed-use projects across London and they have an impressive portfolio of built work to show alongside their award-winning design.
They are based in a great Central London location with an excellent work/life balance and generous lifestyle perks & benefits. Culture is vibrant, design led and collaborative with a fun & social team atmosphere, and a pretty amazing office space.
They are looking for Architects who share their design ethos of social responsibility and who want to be part of this exciting period of growth with them.