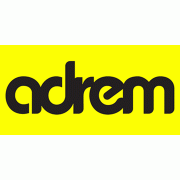 Global Firm on the hunt for Designers (All Levels) - Fit-Out
A global studio that dominates its chosen markets is on the hunt for numerous architects, architectural designers + interior architects (from graduate level up to associate) for its brand new fit-out team here in Central London.
If you have the proven ability to work on medium to large scale fit-out projects here in the UK and would like to take your career to the next level, this is the opportunity you have been waiting for!
Essential criteria:
High proficiency in either Rhino or Revit with the ability to pick up new software quickly
Fit-out experience (or a desire to work on, should you be at the beginning of your career)
A creative flair coupled with a good understanding of technical design
Passion for space planning
Willingness to work from inception through to completion
Clear communication skills with the ability to liaise directly with client (highly desirable for more senior candidates)
Please submit an up-to-date CV + folio to Carl Nevel at Adrem to have your application considered.