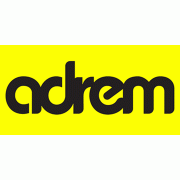 Head of Business Development
This busy Canadian office is searching for a Business Development with experience in the Architecture, Design or Construction Industries to provide the practice with strategic guidance and support for all business development, bidding, marketing and communications activities.
They specialize in Commercial, Residential, Mixed-Use and Interior Architecture with a High-End flair and are keen to get a Head of BD to assist in the practices market presence in North America, and achieve financial growth.
The ideal candidate would be able to:
Identify potential new leads and follow up, including cold calling when necessary, to qualify nature of the opportunity.
Attend events and utilize networking to expand and develop contacts within the Canadian market.
Identify new potential clients and consultants with projects to give out and set up introductions for senior team members.
Generate weekly lead hot list and pipeline reports and issue to London management team.
Work with Design Team members to increase visibility and market position.
Maintain a marketing culture - involve the Design team in participating in business development and raising the profile of the London office.
Participate in the London monthly all staff meetings to overview business development progress with all staff
Chair weekly business development meetings with the London team - ensure that all actions are assigned and followed up.
Analyze and track competitor firms and wider fit-out market in general.
Strengthen global communications among all offices and leverage client/opportunity sharing.
Assist Marketing Coordinator with direct marketing activities (e.g. hosted events, site tours and competition entries).
Work alongside Marketing Coordinator to collate, write and copy edit RFPs, update and maintain client and consultant databases and organize functions and marketing events.
Excellent benefits & salary on offer.
If you are interested in finding out more about this role then please get in touch with Malaika Sellen-Ferere or apply online.
Please ensure you send both your CV & portfolio when applying for this job.
Adrem are specialists in Architecture Jobs