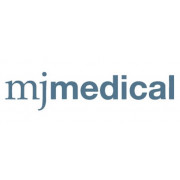 Healthcare Architect
MJ Medical is looking for a qualified Architect with a genuine interest in the research and design of healthcare buildings to join the team in our recently opened Cardiff studio. You should be an ARB registered Architect with a few years' experience in roles on healthcare projects already under your belt.
You'll have a graphic sensitivity in the presentation of your work, be skilled using a variety of design software and illustrative tools and proficient in delivering technical designs using Revit in BIM environments.
This is an opportunity to join an established practice with a small but expert and growing architecture team able to support your development as a healthcare design and project leader where you will become confident in leading client conversations and coordinating design teams.
We are a leading Healthcare Planning and Design Consultancy who have delivered 250+ projects across 75 countries in over 30 years in practice. In that time, we have developed a reputation for excellence in everything we do including collaborating with each other and our external partners, in a relationship of mutual respect, openness and honesty.
People are therefore our top priority and we provide an environment of continual improvement, learning and development where individuals find work rewarding and are ambitious to constantly improve.
Your salary will be in the range of £30,000 - £36,000 commensurate with experience, and this is a permanent position.
 Summary of Duties, Skills & Approach
Primary Activities:
Day-to-day responsibility for small/medium sized healthcare projects at RIBA Stage 2,3 and 4 to the required quality standard utilising identified tools, processes, assigned resource and methodologies.
With support and direction from the project Principal and other team members;

 

attend and sometimes lead client, stakeholder, and design & construction team presentations, workshops and meetings
manage your projects, setting deadlines and coordinating the design deliverables towards these
identify and, in conjunction with others, manage risks and issues that may affect successful project delivery
undertake the general administration, filing and referencing of all project related information and communications
Prepare project reports to Principal and clients
Support Principals/Consultants in the delivery of larger projects
Collaborate in design discussions on all office projects from Stage 2-5
Undertake training and development in line with personal requirements as identified annually
Undertake any other duties as assigned by your manager in support of the work the company
Contribute to general company social and philanthropic activities
Contribute to company innovation by suggesting new ideas, processes and techniques
Develop a specialism and become office guru in something; social media, sustainable design, BIM, coffee 
Key Skills:
3-5 years' minimum experience in the UK post Part III, ideally with healthcare project responsibilities across RIBA Stages 2-6
Familiarity with UK HBNs and HTMs for a range of healthcare settings
design-focused with a passion for great design outcomes
Excellent construction detailing skills which reinforce design intent
Software ability with Revit, SketchUp, InDesign, Photoshop, 3D Studio Max, Word, Excel
Design delivery in BIM environments
Good organisation, coordination and problem solving skills
Good communication, negotiation and people leadership skills 
Your attributes:
Curious, flexible and enthusiastic
Determined and resilient
Careful, rigorous and responsible
Independent worker and team player with exceptional organisational skills and efficient approach to tasks
Excellent communication skills graphically and in written and spoken English
Eligible to work in the UK and ability to travel overseas
General Approach to Role:
Conform to guidelines for general behaviour as outlined in the Staff Handbook
Contribute to general company social and philanthropic activities
Contribute to company innovation by suggesting new ideas, processes and techniques
Note: This job description reflects the present requirements of this post. If the duties and responsibilities change then the job description will be reviewed and amended in consultation with the post holder.
 I have read the above and understand that, in conjunction with my signed contract of employment, staff handbook and any relevant statutory regulations, this forms the basis of my contract of employment with MJ Medical. I also understand that the above summary of duties, skills and approach will be the basis by which my performance is assessed.