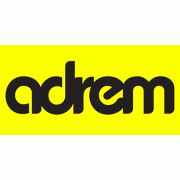 Industrial Design Consultant
My client is a leader in design for medical sector, they are searching for another talented designer to join their team.
Driven by a desire to make a real difference to the future of health care, they work with their clients to push the thinking of what can be achieved through good design. They strive to create the ultimate user experiences in the products they develop, whilst having a deep understanding of the real world issues faced when developing products for the medical industry. They are looking for another like-minded individual to join the studio.
It goes without saying that you'll need to have great design skills. But what they are really looking for is the ability to identify and solve problems; to quickly get to the root of an issue and enjoy thinking it through; to come up with perspectives that others might miss and to tell the story in a compelling way.
Much of the work they do spans product, packaging, information and digital design.
In addition to a strong background in industrial design, experience in digital UI/UX design would be desirable.
You'll need to have a meticulous attention to detail and enjoy justifying your design decisions. You will responsible for developing user-focused design solutions working alongside their human factors and engineering teams on projects with some of the biggest and most innovative companies in the medical devices industry - including drug delivery, surgical and diagnostics.
The role will include a lot of interaction with clients and will take you to interesting locations worldwide as well as providing genuine opportunities to grow both as a designer and more broadly as a consultant.