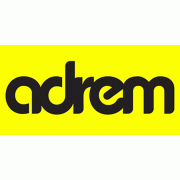 Junior Industrial Designer
My client, a technology driven industry leading industrial design consultancy are seeking an industrial designer.
My client is a successful practice that hires all the best talent from leading Universities across: Electrical, Mechanical, Software Engineering, Product & Industrial Design.
The office is mature and professional, surrounded by peers that push the boundaries of innovation due and instil a level of intellectual design. This is a leading product design & development practice that works across all the major sectors and have produced some of the worlds most renown products, which people still use to this day.
They need people from a Consultancy background, who are used to working to the pace of an agency whilst still working on a high standard of design on well-known brands. Candidates that match the following requirements will be considered:
2 years PQE in a leading Product Design Consultancy UK/International
FMCG, Consumer Electronics, Medical Devices, International Brand project experience
Softwares - Solidworks, CREO (3D), Adobe CC, Sketch, Marvel - Ui, Visualisation - Rhino, Keyshot
If you're looking for a new role and tick the above boxes, get in touch to discuss the opportunity.