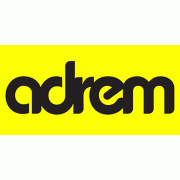 Leisure Interior Designer - Vectorworks - London - 26K-35K
THE COMPANY
A foremost creative interior design company, who work internationally designing interiors for restaurants, hotels, cruise ships and ferries, are looking for a Leisure Interior Designer to join their thriving company.
THE ROLE
This is an incredible opportunity to come on board and work on an exciting new build cruise ship.
Key day-to-day tasks of the Leisure Interior Designer include:
* Participating in all stages of a project from concept creation through to completion
* Developing and preparing scheme designs
* Producing delivery packages, construction drawings and tender packs
* Delivering projects onto site
THE CANDIDATE
Key attributes of the Leisure Interior Designer include:
* A skilled all round interior designer with a minimum of 5 years experience
* Ideally have worked in a variety of sectors including retail, leisure and hospitality design
* Being able to understand the project in hand quickly is essential, as is having knowledge of architectural drawings
* You will be creative, whilst also being proficient in producing detailed drawing packages with a strong background of studio work.
* The in house design software is Vectorworks, however CAD is acceptable. Sketch up and Photoshop is also required.
APPLICATIONS WITHOUT A PORTFOLIO WILL NOT BE CONSIDERED