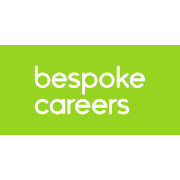 Operations Director
This is a rare opportunity to join at board level for an architect whose direction has moved into operations, finance, HR or practice management. The client has identified a need for this role to future-proof, streamline the business and increase profitability.
The practice is medium-scale and award-winning with a varied portfolio of work focused on residential with a network of high-profile clients. Collaboration is key to their ethos.
You will be responsible for ensuring project leads are accountable for their smooth running and profitability. In return you will be a valued member of the board, bringing new ideas and strategy to the table.
Successful architects or professionals within architecture who can step back and manage at micro level will be best suited. You need to have strong business acumen, the ability to analyse market trends and also be able to delegate. Emotional intelligence is key along with the ability to have difficult conversations and remain solution focused.
Bespoke Careers is acting as an Employment Agency in relation to this vacancy and is an Equal Opportunities Employer. By applying to this role you agree to our Privacy Policy