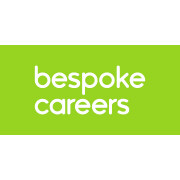 Part III Architect
A prestigious team known for their well-crafted UK projects within mixed use, commercial and housing have a unique opening for an architect with demonstrable London experience. Unique studio culture, driven by design, collaboration and quality, this is the perfect opportunity for a high-calibre architect to advance their skills on world class projects.
Key Responsibilities
Working within an existing team on design and delivery of UK-based mixed-use commercial/residential project in MicroStation and/or Revit.
Attending client, authority and consultant team meetings.
Extensive collaboration of design ideas and continuing to develop the company's unique ethos.
Skills and Experience
Part III-qualified architect with proven UK experience.
Proven experience working on UK projects within commercial refurbishment, housing and mixed use ideal.
Good working knowledge of MicroStation and ideally Revit having used this in practice. Revit also advantageous.
Strong relationship management and exceptional communication skills.
A sensitive and rigorous approach to design with a passion for craftsmanship and materiality supported by portfolio of the highest quality.
Strong graphic and presentation skills with an emphasis on physical modelling and hand sketching.
A close-knit team in a brand new converted office space - this is a really exciting opportunity for someone to join a highly sought after design studio.
Bespoke Careers is acting as an Employment Agency in relation to this vacancy and is an Equal Opportunities Employer. By applying to this role you agree to our Privacy Policy