Project Architect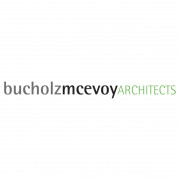 Project Architect
Bucholz McEvoy Architects are seeking ambitious Project Architects interested in becoming an integral part of our growing team in Dublin, on exciting projects in Ireland and internationally. We are looking for experienced , enthus iastic , self - motivated individuals , with excellent communication, team collaboration and self - management skills . They will be committed to seeking excellence in all aspects of design , specifically in the delivery of high quality detailed design , with an emphasis on a holistic sustainable design approach . Our focus is on creating Architecture in collaboration with multi - disciplinary teams, that enhances the human environment, is responsive to climate, with finely tuned facades and environmental strategies designed for resilience .
Preference will be given to those with experience across all project stages, with particular preference for strong technical design skills, experience in tender & const ruction package production on large projects , site experience and proficiency in Microstation and/or BIM Revit . Successful candidates will have the opportunity to develop their career in a talented and experienced team, with exposure to all stages of the architectural process.
Preference will be given to applicants demonstrating the following:
- Min. 10 yrs post qualification experience ( with RIAI registration or equivalent)
- Strong technical design and problem - solving skills
- Experience delivering Tender & Construction Documentation on large projects
- Site experience & contract admin.
- Strong team collaboration skills & leadership experience in multi-disciplinary teams
- Proficiency in Microstation and/or BIM Revit , Photoshop, InDesign, Sketchup
- Excellent communication skills (with fluent spoken & written English)
- Eligibility to live and work in Ireland
Please apply to careers@bmcea.com with your CV, examples of your work (max 10MB) and cover letter stating why you would be motivated to apply for this role, and what you would bring to the position. Please include contact details of 2 referees (o nly to be contacted if an offer is anticipated).