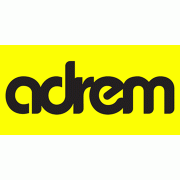 Project / Senior Architect - High-Rise Residential
A reputable architectural studio that has become synonymous with the design of award-winning towers throughout the city of London is seeking an experienced Architect to deliver one of the largest projects in the practice.
If you are an architect with proven residential experience and you would like to work on medium to high rise projects here in the UK, this is the role you have been waiting for! Clients include Housing Associations, Private Developers and London Boroughs.
The Opportunity: This position would be best suited to a talented architect with the proven ability to work on multi-storey projects across all RIBA stages. Applicants with the proven ability to deliver projects from stage 4 onward will also be considered.
This role will provide project ownership and will enable you to develop yourself with a degree of autonomy, whilst having the full support of senior members in the office.
Requirements: In order to be considered for this opportunity, applicants should meet the majority, ideally all, of the following requirements:
UK based project experience - preferably medium to high-rise residential & mixed-use schemes in London
Experience liaising directly with clients, contractors & subcontractors with on-site project delivery exposure
Strong communication skills - able to lead a team of 2-3+ Architects/Assistants
Revit software proficiency, BIM knowledge and project experience - highly desirable but not essential, training will be available for those with relevant project experience
If you are looking for an opportunity to become an integral member of a passionate studio committed to top quality design, please submit your CV + folio to Reece Nevel at Adrem ASAP.