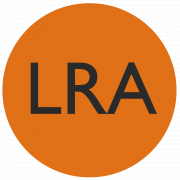 Revit/BIM technologists or technicians
Liam Russell Architects is looking for experienced Revit/BIM 360-compliant technologists or technicians to join its firm in Brighton, UK.
You will need big project experience, with a minimum of five years' professional experience in designing, detailing and constructing buildings. We can accommodate architects or technologists. If you are the right fit for us, then we are less concerned with your background as long as you have the experience and expertise we require.
As our projects are currently predominately delivered through Revit, we are seeking someone who has a passion for BIM, to work closely with our team to continue to roll out our BIM strategy. The role involves helping the practice to optimise both the software and the wider BIM process, identifying how to streamline BIM delivery and maintain our reputation of developing designs and construction information through the creation of beautiful drawings and models.
We are looking for dynamic, hard-working, career-minded long-term candidates, who wish to grow with a young practice that is going from strength to strength. We would welcome innovative candidates who might feel they have good 'larger' practice experience but want to now be given room to flourish. We want articulate, competent, inspirational people who want to 'build a better, sustainable future and disrupt the assumptions of the present'.
Headlines are:
five years of professional work experience, primarily utilising Revit, BIM 360 and AutoCAD, which can be demonstrated in your portfolio
knowledge of 360 Glue and 360 Field advantageous
excellent time-management and organisational skills
ability to work under pressure and be flexible as part of many teams
confident and able to work on own initiative and with limited supervision
strong awareness of building and material technologies
can liaise directly with the company directors, consultants and contractors through all stages of a project
responsible for project administration, reporting and co-ordination
engaging, proactive and conscientious
has a readiness to innovate and take ownership
organised, structured and detail-oriented
high-level of communication skills – oral, written and presentation – this is extremely important to us
good model-making skills
ambitious to be part of a growing business and thrive within it
dedicated to finding the joy in architecture and immersing yourself in our creative and collaborative environment
embraces the diverse, supportive and hard-working Liam Russell Architects culture (shoes-off, music on, coffee on, no headphones)
salary is dependent on experience
Ideally, we are looking for someone to work in our Brighton studio, but London applicants will also be considered. Candidates must have the right to work in the UK. To apply, please send a cover letter and CV, along with your portfolio of work to jobs@liamrussellarchitects.co.uk by 4 April. Only successful candidates will receive a reply and be invited to the studio for an interview and a technical assessment.