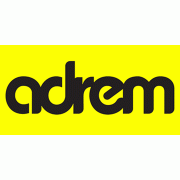 Revit Senior Workplace Interior Designer
Revit Workplace Interior Designer
An award-winning international design practice are looking for a talented Workplace Interior Designer with excellent design and delivery skills to join their team working on a growing number of exciting high-profile London based workplace projects.
Key day-to-day tasks of the Workplace Interior Designer include:
Liaising and presenting to clients and consultants
Making key decisions and taking responsibility for projects from day one
Working on the initial concept design to concept development
Driving concepts from inception to site completion
Developing drawing packages and managing projects onto site
Key attributes of the Workplace Interior Designer include:
Experienced with AutoCAD, Sketch-up, Adobe Suite, & Revit
6 years minimum experience gained working within London market on workplace projects
Excellent design, presentation and graphics skills
Relevant degree in Interior Design, Interior Architecture or Architecture
Client facing experience
Proven experience in design documentation - leading interior package documentation, technical drawing in AutoCAD, NBS specifications - required
Self-motivated focus to achieve project deadlines
If you interested in finding out more about this Revit Workplace Interior Designer role, please get in touch with Deborah D'Silva or apply online.
Please ensure you send both your CV & portfolio when applying for this job.