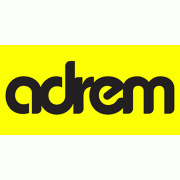 Revit Technician- Long term contract
An award-winning centrally-located London practice is looking for an experienced Revit Technician or Technically minded Architect with a minimum of 5 years of professional experience to assist on a a Large Scale mixed-use project.
The project is now being taken into the detailed design and production stage in Revit.
The ideal candidate will be an independent and focused individual who is immediately available for a long-term contract in a friendly and sociable team. Negotiable hourly rate between £19-£29 per hour based on experience and excellent opportunities are on offer.
If you are interested in finding out more about this Revit Technician role then please get in touch with Malaika Sellen-Ferere or apply online.
Please ensure you send both your CV & portfolio when applying for this job.
Adrem are specialists in Architecture Jobs.