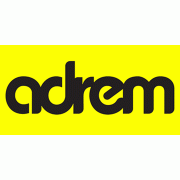 Senior Architect or Associate - Super Prime Residential
A design studio that is leading London's super prime residential sector has a brand new opportunity for a Senior or Associate level Architect to join their award-winning team...
You will design, manage and deliver simultaneous high-end/contemporary residential projects, valued between £500k-£5M+, with full support from a team of architects, architectural assistants and technologists. This opportunity best suits an experienced architect with well-rounded exposure across all RIBA stages in a project running capacity.
Essential criteria:
Strong experience working on a range of one-off/contemporary high-end residential projects
A creative flair coupled with a good understanding of technical design
An appreciation for interior design/architecture
Aspirations to work for a medium-size studio
Willingness to work from inception through to completion
Clear communication skills with the ability to delegate to junior staff, coupled with strong client-facing skills (highly desirable for more senior candidates)
Revit &/or Microstation software proficiency is highly desired
Please submit an up-to-date CV + folio to Reece Nevel at Adrem to have your application considered.