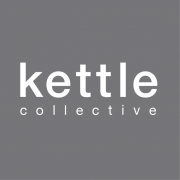 Senior Architects and Architects
We are looking for Architects, Senior Architects and Associates to join our team in Edinburgh.
Kettle Collective is a multi‐award winning, UK based, international architecture and design studio, with an emphasis on quality design and collaboration. 
Our team are working on a variety of projects across the world, including large masterplans in Saudi Arabia, and the world's 2nd tallest tower. 
Our collective approach works on the exchange of ideas and gives us the flexibility to collaborate with local and industry experts. We consider every brief to be unique and develop a bespoke approach to suit each projects' needs and potential.
We are passionate about design, being innovative, and achieving client satisfaction on every project. The structure of our collective reflects the individual requirements of each scheme: teams can expand or specialise to deliver projects of any size. Kettle Collective often works with local teams to contribute regional knowledge, inspiration, and communicate locally with clients.
Kettle Collective possesses the expertise, and knowledge required to produce beautiful, considered, and high‐performance designs— striking a balance between form and function.