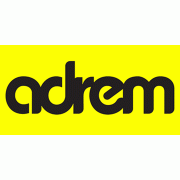 Senior Graphic Designer
Award wining AJ100 Architecture studio is seeking a Senior Graphic Designer to join their extremely busy Creative Marketing team.
The studio is a creative and sociable setting where collaboration is the key to producing exciting and ground breaking award winning work. The studio has created an excellent reputation over the past 10 years by creating sustainable and community led projects which has greatly improved the lives of thousands.
The role of Senior Graphic Designer will be responsible for planning and managing the delivery to the client of one or more projects within the Graphic Design teams portfolio, to meet the external and internal project objectives in terms of quality cost and time.
The role Will require someone who has creative and conceptual flair as-well as strong crafting skills, and has ideally worked within an Architecture Practice previously.
* Design and produce high innovative quality branding, design for print and digital solutions primarily within the built environment sector for a wide variety of clients.
* Oversee the graphics and communications team alongside the Partner and other Senior Graphic Designers within the team.
* Manage client accounts, as required.
* Take a lead on setting creative.
* Ensure that the graphic design service and outputs are effectively integrated and managed from conception to completion.
* With the Partner for Communication Design, take responsibility for creating accurate costings and delivering programs within budget.
* Maintain quality checks on all design pieces and deliver projects within agreed timelines.
* Attend meetings as required.
* Keep up to date with industry trends and creatively seek out new products and maintain cutting edge industry knowledge.
* Act as a mentor to other graphic designers.
* Challenge, solve and deliver, exceeding all expectations.