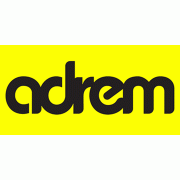 Senior Interior Architect - Award-Winning Global Studio
One of the worlds most exciting design-led multi-disciplinary studios is now on the hunt for a Senior Interior Architect who can lead on an internationally renowned flagship scheme!
The successful individual will be a hands on designer that will lead, from the front, a small team of architectural assistants, architects and interior designers (4-5 strong).
Reporting directly to the project leader, who is currently running this complex $850m public infrastructure scheme, you will be responsible for the design and delivery of the public spaces on this amazing scheme.
This is a large project that comprises of various spaces each with their underlying stories and design aesthetic. You should be able to connect each of these areas through negative and positive space whilst utilising visual contrasts. They are keen to encourage the users of this space to look at reality in new ways and foster imagination.
Essential criteria:
Ability to lead concept ideation
Good knowledge of materiality
Versatile experience; ability to work across a range of sectors
Creative sense of aesthetics
Ability to inspire and lead a small team
Large / complex project experience
Highly Desirable:
Revit &/or Rhino
Proven ability to work on large public space projects which push the boundaries of what good design can achieve
Applications will be reviewed over the coming weeks with a view to interviewing successful candidates at the beginning of October.
Please submit your CV + folio to Carl Nevel at Adrem.