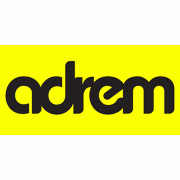 Talented Architects (All Levels) Required! Leading AJ100
One of the world's leading architectural (AJ100) studio's is on the hunt for numerous individuals from experienced RIBA Part II level up to Senior Architect.
The studio works across a broad range of project types, however, they encourage their staff to remain on projects from inception to completion. You will never be pigeon holed to one sector, unless you request to be. This offers a well rounded portfolio for their employees but also continuity for their clients.
Those that can demonstrate the proven ability to work at the highest level, having worked with other leading studio's, will be offered BIM training along with exposure to some of the UK's most notable projects. All projects are large in scale and complex in nature so we ask that you have worked on projects of this calibre before.
Please do not delay your application as interviews will be conducted throughout October with a view to the successful candidates being offered and starting ASAP.
Submit an up to date CV + folio to Carl Nevel at Adrem to have tour details reviewed.