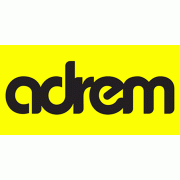 Technical Architect / Architectural Technologist - Job Runner
An international multi-disciplinary studio has a lucrative opportunity available for a Project-Running Architectural Technologist or Technical Architect to manage an array of high-value Research, Healthcare, Residential, Workplace + Education schemes.
You will gain full responsibility for managing projects from RIBA Stage 3 & 4 through to completion; managing clients, consultants and contractors. Exposure to international projects will be available long-term.
Applicants must possess a minimum of 3 years UK years experience in a project running capacity on schemes valued in excess of £10M, from technical design through to completion.
Revit software proficiency is essential, with previous experience/knowledge of BIM Level 2 methodology/processes highly desired.
Please submit your CV + folio to Reece Nevel at Adrem for further details.