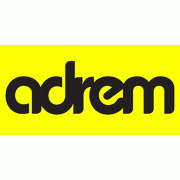 Technician - Workplace / Office Designer - AutoCAD & Revit
A new opportunity for experienced Technician - Workplace / Office Designer with AutoCAD & Revit.
My client is a medium-sized Architecture and Design studio with a friendly team of architects and urban designers specialising in masterplanning, urban regeneration, mixed use developments, commercial, research and technology buildings.
They are currently looking for a talented and experienced team player to join their ranks on a contract basis.
Person specification:
Previous involvement in UK-based Office Refurbishment projects (Cat A, shell & core) with a value of £50 million+
Working knowledge of AutoCAD and Revit
Superior attention to detail and ability to deliver tender packages
Positive attitude and ability to solve problems
The contract:
Immediate start - interviews are being held next week
Length of contract - 2-3 months
This opportunity is open to PAYE, LTD and Umbrella candidates
If you are passionate about workplace / mixed use schemes, please get in touch with me as soon as possible as this opportunity is likely to be gone by the end of next week.