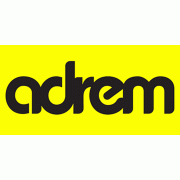 UK-Wide Multi-D on the hunt for Technologist - BIM Projects
A commercially-led nationwide multi-disciplinary consultancy is on the hunt for a confident individual with a minimum of 3 or 4 years UK based industry experience to join its London based team.
The successful candidate will be an Architectural Technologist or Qualified Architect who has the proven ability to complete and deliver complex drawing packages with minimal support. Candidates will need to evidence the ability to compile detailed sets of building regulation compliant drawings on residential &/or education projects.
The studio has been working with Revit for a number of years and asks all applicants to have a good working knowledge of the software and the ability to demonstrate UK Based BIM project experience within a folio.
In return for your services, you will receive a competitive salary + a healthy work / life balance.
The business works across a variety of sectors, however, there is a requirement for those with Residential + Education experience right now.
Please submit your details to Carl Nevel at Adrem in order to be considered.