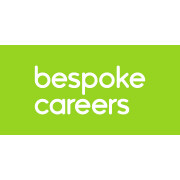 Visualiser - Bristol
Prestigious design studio with award winning schemes across most sectors is looking for a visualiser to join their Bristol team. You will be working closely with a talented team of architects, integral to competitions, presentations and the design development of high-quality projects across the office. Renowned for their unique company culture, this team pride themselves on their excellent benefits package and career development opportunities and strive to create an environment where everyone can thrive.
Key Responsibilities
Working closely with the architectural teams in the preparation of 3D visualisations.
Understanding and reproducing design concepts and ideas to a graphic form, and/ or into photo-realistic 3D renderings and animations.
Provide efficient modelling techniques and converting of data sets from CAD or other 3D modelling packages.
Undertake advanced Photoshop responsibilities, 2D image compositing, finishing and retouching operations on 3D renderings.
Skills and Experience
Architectural Visualiser ideally with the equivalent qualification or diploma.
Demonstrable post qualification experience in producing high quality architectural / interior still images.
In depth knowledge of related visualisation and photorealistic rendering techniques.
Experienced in the use of 3D Studio Max, Sketchup and V-ray plugins and post-production Photoshop.
Excellent command of spoken and written English language.
Can-do attitude to work.
Bespoke Careers is acting as an Employment Agency in relation to this vacancy and is an Equal Opportunities Employer. By applying to this role you agree to our Privacy Policy