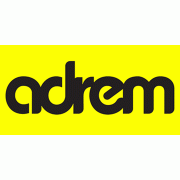 Workplace Designer
The Client a workplace specialist whose objective is to create and transform stunning office spaces for the benefit of both people and businesses.
Design and build means your role will be varied and challenging; you will be required to work across several briefs to create compelling and original design work for clients' needs. You will need to be able to use your initiative to work without close supervision and reach tight deadlines, primarily working on your own projects. You will be presentable, confident with good client skills. Your role will require you to meet prospective client and discuss design briefs and develop these into pitches alongside your team
Key Objectives
Responsible for the whole design process from concept designs through to concise technical package and realisation of your creative vision
Create outstanding design solutions
Use all your sensory skills to consistently produce very high-quality creative responses to clients' briefs
Key Responsibilities
Undertake site survey work to produce base build drawings, apply for building control and create design risk registers for each project.
Present design schemes in the format of mood boards and visuals to support the sales team's successful award of projects and retention of clients.
Ensure good client liaison and co-ordination for the designs you are responsible for and offer exceptional client service through speed, transparency and honesty.
Contact with sub-contractors and suppliers in relation to technical details, availability of product and cost information when working to budgets.
Compile technical drawing packs for the build process & O&M information including as-builts and finishes schedules.
Required Skills and Experience
At least 3 years of relevant experience as Project Designer
A strong working proficiency in AutoCAD, Photoshop, Sketch-up and InDesign
Skills in showing ideas through hand sketches preferred, or the use of Sketch Up to express ideas to collaborate with visualisers and precontracts
Creative skills that are focused and can work to tight deadlines in a fast-paced industry
Working towards specified fit-out and furniture budgets
Understanding of how design concepts can be translated into technical packages