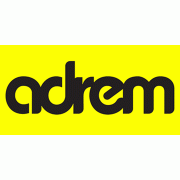 Architect - Revit - Public Realm + Heritage + Mixed-Use
One of the most exciting architectural studios in the world is on the market for a fully qualified architect with the proven ability to work on flagship projects here in London.
The ideal candidate will have the proven ability to work on complex projects, which includes working with listed facades and contrasting forms of new + old.
You will join a studio that is synonymous for its ability to reinvigorate historic public realm through the use of innovative + world leading architecture.
Essential requirements for this role:
Revit proficiency
Facade / cladding design experience
Ability to work at a variety of scales
London based project experience (highly desirable)
UK/ARB qualified
Personable
Client facing experience
Workplace, Mixed-Use or Public Realm experience
Please submit your CV + folio to Carl Nevel at Adrem Group ASAP to be considered for this post.