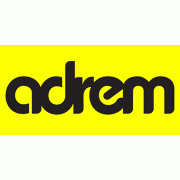 Architect / Senior Lab Planner - Revit - Flexi hours!
A vibrant and growing studio based near Oxford Circus is urgently looking for an experienced Architect / Senior Assistant / Space Planner with an eye for detail and ability to lead and deliver complex projects.
This highly-regarded firm specialises in large-scale Science, Laboratory, Research and Higher Education projects. They provide excellent work-life balance and opportunity to grow within their business.
The ideal candidate would be a self-sufficient Project Runner with a strong background in one of the following sectors: Laboratory / Science / Research / Healthcare.
Person Specification:
A minimum of 10 years of industry experience in the UK
Advanced Revit skills (essential)
Experience in Laboratory / Science / Technology OR Healthcare projects
Ability to work in a multi-disciplinary team
Graphic design skills
Excellent written and verbal communication skills
The contract:
Long term, rolling contract (6-months+) with a view to go permanent
Hourly rates £25 - 30 per hour and possibly more, depending on experience
This opportunity is open to PAYE candidates and freelancers (LTD/Umbrella Company)
Please get in touch with Monika who specialises in Architecture Contract roles at Adrem.