Architectural Lead – Conservation Retrofit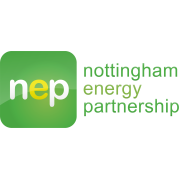 Architectural Lead – Conservation Retrofit
Nottingham Energy Partnership have an exciting new opportunity for an Architectural Professional to play a leading role in the development of our pioneering retrofit programmes.
Join our passionate interdisciplinary team at Nottinghamshire's longest running Climate Action Charity. You will provide the specialist architectural input to support the development and delivery of NEP's retrofit projects, including our innovative 'Conservation Retrofit Catalyst'. The role will be varied, with the potential not only to exercise your technical and design skills, but to play a part in shaping the future of retrofit in the midlands and beyond.
Salary: £36,000 – £44,000 dependent on qualifications and experience
Contract type: 1 year (with potential to be extended)
Working hours: Full Time (37 hours per week)
Location: Nottingham City
Application deadline: 13th Feb 2023, 5pm
Start date: ASAP
About Nottingham Energy Partnership
Nottingham Energy Partnership is a Climate Action Charity which has been involved in the retrofit of thousands of homes and non-domestic buildings over the past 25 years. We are currently expanding the services that we offer to include a comprehensive retrofit advice and planning service for homeowners (Future-Fit Homes) and a pilot project to develop specialist services for older traditionally constructed buildings (the Conservation Retrofit Catalyst).
Future-Fit Homes
NEP's Future-Fit Homes project aims to increase the uptake and quality of domestic retrofit, by providing a tailored and holistic service centred around the needs of homeowners. As part of a lottery funded pilot, the service is being offered free to households in the Meadows area of Nottingham through the Green Meadows project.
Households participating in the project are offered a detailed Future-Fit home assessment which will form the basis of their Future-Fit home plan – a stepped whole house retrofit plan, tailored to their home. This plan not only provides detailed advice, but signposts households to grants and funding, DIY retrofit workshops and other resources to enable them to kickstart the retrofit of their homes.
The Conservation Retrofit Catalyst
The Conservation Retrofit Catalyst is an Energy Redress funded project designed to improve the way that the retrofit of traditionally constructed buildings is carried out. The project includes elements of design work, expanding the scope of the Future-Fit Home Plans to include details and specifications for retrofit works to older properties. This work will be based around an archetype study of the area, allowing archetype-based 'best practice' retrofit plans and designs to be made available to homeowners.
The project also aims to address gaps in the supply chain via the development and delivery of an accredited level 2 training course – 'a Practical Introduction to Conservation Retrofit' – for those working or aspiring to work in the sector. The course, currently being developed in partnership with a local bio-based materials consultancy, will be launched in August 2023.
Web:  www.nottenergy.com and www.greenmeadows.uk
Twitter:  https://twitter.com/nott_energy
Facebook: https://www.facebook.com/NottinghamEnergyPartnership
About the Role
This is a varied role for an architectural professional, the focus of which will be to provide specialist architectural input to support the development and delivery of NEP's retrofit projects. The successful candidate will be responsible for developing bespoke retrofit designs and specifications appropriate to traditionally constructed and conservation area properties. The role will also include the delivery of retrofit training to tradespeople and homeowners. The role will be predominantly office-based with some off-site work.
Download the full JOB DESCRIPTION here.
Apply here
APPLY HERE via interactive PDF.
EDI form can be found here.
Once completed, email completed application form and EDI form to laura.b@nottenergy.com
Please note, CV's will only be accepted to supplement the application forms.