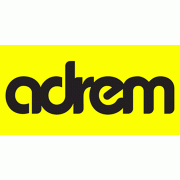 Landscape Architect
One of our AJ100 clients working on a range of interesting projects (incl. Public Realm) are looking for Landscape Architects to join their growing London office team.
As London is becoming a higher fee-earning studio and is growing rapidly in comparison to the other offices, mid/senior level qualified Landscape Architects will be considered to help take the London team through an influx of projects.
Essentials/Desirables:
Understand how AutoCAD or Revit operate,
Masters in Landscape Architecture
Have strong technical knowledge of architecture and landscape design concepts,
Are fully proficient with the following softwares: AutoCAD/Revit, Rhino, SketchUp, in addition to: 3DS Max, Vray, Lumion, Adobe Creative Suite
Have strong time management skills, able to meet tight deadlines,
Work well within a multidisciplinary team,
Have excellent communication skills, both written and verbal,
Are naturally creative.
Submit an up to date CV + folio to Giles Williams at Adrem to be considered!