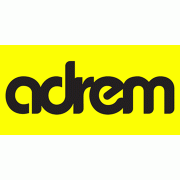 Work From Home: Architects with Vectorworks
This busy practice is looking for an experienced Architects to join their team on a long term rolling contract. All candidates have the opportunity to work full time from home, with the ability to chose their working hours.
The ideal candidates:
-Has experience at Feasibility and Planning stages.
-Has Large Scale Residential, Commercial, or Leisure sector experience.
-Has Vectorworks knowledge at an advanced level.
-Would have building detailing, refurbishment and drawing package skills.
-Has eloquence in both written and spoken English
-Available immediately for interview and start.
Please note: In this instance, all interested candidates must be registered with an Umbrella company or have their own Limited companies set up.
If you are interested in finding out more about this role then please apply online or email malaika.sellen-
Please ensure you send both your CV & portfolio when applying for this job.
Adrem are specialists in Architecture Jobs.